The Inspiring kasta track record
Kriti Industries (India) Limited (KIIL) was incorporated in 1983 with the objective to facilitate the smooth transmission of liquids (water primarily) from one point to another. This positioning was relevant in a country like India, where agriculture was sustained by rain; the provision of quality pipes made it possible to transport water from rain-fed to rain-deficit areas. More importantly, these pipes were actively used in liquid transportation to storage points. By the virtue of this product and service availability, the company assisted in the process of enhancing water security across pockets of rural India. Since then, the company's Kasta brand has deepened respect as a brand of first recall across Central India.
The Company manufactures products across 33 extrusion lines for PVC pipes, 14 extrusion lines for HDPE and drip irrigation and 27 injection moulding machines within state-of-the-art facilities.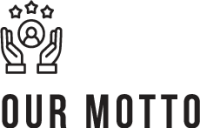 Kasta professes in the 'Do Right' philosophy. This philosophy encapsulates the positive attributes related to 'Truth', 'Conviction' and 'Fortitude' as it fosters responsibility in conducting business in an ethically transparent manner. Doing things right gives us joy.
Kasta believes in the manufacture of superior quality piping products and solutions.
Kasta entered the drip irrigation sector with the objective to enhance prosperity and address all farmer pipe needs at a single point.
Our journey is all about providing people, around the world, with advanced
piping systems that are sustainable, innovative and follow international quality
certifications.